PREMIUM SUBMISSION

Triple Your Google Coverage!
Google commands over 7.4 billion searches every month and is the world's most important search engine. We maximize your Google coverage by creating listings that are searchable via Google's main search results, Google Local and Google mobile search!

Your Entire Important Pages Are Included
with Premium Submit, a new webpage from your site is submitted every month to ensure maximum coverage of your site in search results. Even after being included, re-submission can help maintain your listings by regaining lost listings due to index updates, algorithm changes and gives your site the greatest overall coverage.

Save Time and Avoid the Hassle
getting manual submissions just right can be confusing and time-consuming. But you don't have to put up with this kind of hassle when our SEO Specialists perform Premium submissions for you. You save valuable time and can concentrate on other important things!

Premium Submit ensures quality manual search engine submission
Google, Yahoo, MSN, Alexa, AltaVista, AOL, Netscapes, AllTheWeb. What U Seek, InfoTiger, Amfibi, Accoona, Searchengine.com, Walhelo, FyberSearch, Mixcat, Amidalla, Gigablast

These search engines were specifically selected for their high search volumes, substantial visitor numbers, extensive reach and the diversity of their users.

You also receive listing in 4 unique directories, creation of one Google Local listing for your business and submission to 100+ additional search engines:

AOL Search, Netscape Search, Lycos, All The Web, B Central, Google, InfoSpace, Jayde Online, Scrub The Web Search, WebWombat, 2KCity, Acoon, AdWebZone, Aeiwi, Aesop, Ah-ha, Allestra, AllsmallBiz, AnySearch, Aquiseeker, Area Web, Arianna, Aucti0n, Avalon Search, BBC WebGuide, Beamed, BizOps, Brujula, CIS(China), Canada One Directory, Canadien eh, CitySights, Claymont, Cognigen Telecom, Complete Planet, CompleteResults, CozyCabin, DeBeste.nl, EZSearches, ExactSeek, Exploora, Extremeincome, Find Info, FindOnce, First Zone, Free4Submit, Gasta, Gator9, German Fireball Directory, Go Web Surfer, GoHot, Goiso, Googley, HaSearch, Hidden Street, Hot Skunk, Hypermaze, ITVSearch, Idoi, Improvemysearch, Info Apex, Info Grid, InfoProbe, InfoSeek Japan, Intel Search, Inter-change, ItLoox, JBlue, Jaan, Khoj, Krstarica, Latinguia, Latis, Luvshades, Maxban Search, Mex Search, Mexico Web, Mirago, Mix Cat, MoneyMania, Moonhosting, NCanal, NZexplorer, Nathan, NerdWorld, NetEarning, NetScan Search Engine, NetSearch, Netpowersearch, Netrogenic, Noago, Official Site Register, Omni Search, OneSeek, Raging Banners Search, Rex Search Engine, Search Alot Index, Search It, Search King, Shop Reach, Sisbi, Skipper, Snow Crest, Spark Search, Splat, Search-O-Rama, Submit One, Super P, Super promo, Szukaj, TGcom, The Best Sites, Traffic Wave, TrueMoney4u, TrueSearch, Try America, TurnPike Emporium, UK-Click, UltimatePlan, Voila French Search Engine, Voyager, WWW Classifieds, Walhello, Web Search, Web Trawler, Web Wizard, WebRatings, Zen Search, a1ffa, a2zcomms, ableads, byhislove, classified2000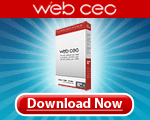 This website is powered by